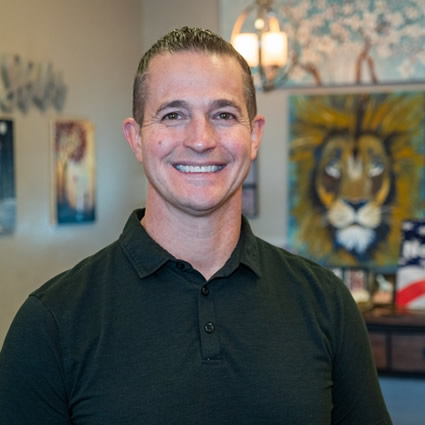 Our very own Dr. Arvay recently appeared on the Project Iron Warrior podcast with his friend and creator of the podcast, Dr. Brandon Shriner. "I'm here to be Jesus to you and the listeners," said Dr. Arvay, a chiropractor, husband, father, writer, nationally recognized speaker, and world traveler.
Here are some highlights of the podcast:
Why Project Iron Warrior
According to Dr. Arvay, life isn't for cowards; it's a wrestling match. The more you know about your opponent, the better you can be victorious even with bumps and bruises.
A Man's Health Matters
"The Bible says, 'Don't you know your body is a temple?'" Dr. Arvay ensures his "temple" is kept fit and says his physical, mental, emotional and spiritual health is within his power to control.
It's not surprising that Dr. Arvay, as a chiropractor, also discusses the importance of brain and nerve system health.
Food Is Fuel
Food matters, and if we think it doesn't matter what we eat, it's not true. Dr. Arvay shares with listeners that God gives us wisdom about taking care of our physical health, including what we nourish our bodies with.
Run Your Race
Dr. Arvay recently ran a Spartan race with his son Luke. They finished a few hours apart, which was fine with Dr. Arvay, as life isn't a comparison game. He wants listeners to know that it's not someone else's race, but yours, and you shouldn't compare yourself to others.
What Does It Mean to Live, Lead & Love Strong?
Dr. Arvay likes the song by Casting Crowns, "Only Jesus." He doesn't care about wanting to leave a legacy, but instead only Jesus. Dr. Arvay speaks the name of Jesus over his wife, his kids and those close to him, speaks Jesus and Shalom over those in relationships with his children, and speaks resurrection power over them.
Getting in alignment with himself and Jesus, and letting Jesus fill his cup up first, is how Dr. Arvay starts his day. For him, that's crucial to living, leading and loving well!